The Seventh Wave is interested in building community for and with individuals who come from a variety of backgrounds and perspectives to dig deeper into the hard conversations that impact how we view our lives, our environments, and our relationships to one another.
Our current call for Issue 16: Proximities, is open through Dec. 31, 2022.
We invite writers, artists, and activists to take part in a global conversation that examines the complexities of our deep-seated narratives. All of the information you will need to know is outlined in more detail over at our Submittable page. For any questions regarding submissons, please reach out to submit@seventhwavemag.com.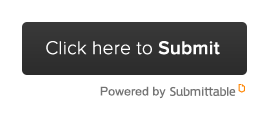 Starting with Issue 16 in 2023, we now offer two different ways to get involved with our organization and community—our digital magazine and our digital residency program—doubling the number of people we get to work with. And in 2024, we'll be launching #TSWIRL, a community hub for writers and artists around the world.
The Magazine. If you have work that is ready to be edited and worked on toward publication—and work that aligns with our chosen issue topic, of course—our digital magazine is for you. We publish one digital issue per year, elevating up to 32 artists and writers, and there are now two submission windows—one in winter and one in summer—to increase accessibility. The bedrock of our organization has always been our digital magazine, which seeks to elevate urgent and oft-underrepresented voices. Our editorial style and process is intimate: you'll have an orientation with fellow contributors, one-on-one calls with your primary editor, and an up-to-four-month editorial process wherein you'll work with two editors toward publication. There will be hints and whispers of community and collaboration throughout, as our editorial mantra has always been: We publish people, not pieces.
Digital Residency. This process-based program is for folks who are seeking community and resources, but not necessarily immediate publication. Our Digital Residency is a months-long, multi-session cohort-based program that deepens your relationship to your work. The overarching goal of this program is to introduce writers and artists to different kinds of writing and artmaking. As such, each session is equally generative and restful, guiding you through one aspect of the writing or creative process, and welcoming in established authors for roundtable talks that bring the publishing process to life. This is the perfect incubator for a manuscript, or an idea for a new piece you know you need to write. It's also ideal for those thinking about MFAs, as well as those who have just completed one and want to keep a foot in the literary world. Our first Digital Residency will open for applications in January 2023. This program costs $650, but scholarships and payment plans are available.
#TSWIRL Community Hub. For folks looking to join or stay connected to a literary community and/or are earlier on in their creative journeys, we're building an online community hub just for you. The #TSWIRL Community Hub (which stands for The Seventh Wave in real life) provides you with special access to our monthly community offerings (for example, concrete tips for cover letters or 7 ways to make your residency applications shine); exclusive interviews with renowned authors and artists that will embolden the way you approach your work; and discounted and waived fees for our submissions and events — all for just $7 a month. If you're a writer or artist who wants an anchor for your work or creative practice, this hub is for you. #TSWIRL is slated to launch in early 2024.
If you are familiar with The Seventh Wave, you may notice that we are no longer offering our Editorial Residency, nor are we offering our in-person residencies for our digital issues. Our Editorial Residency, which was a 5-month, $500 grant opportunity, was offered in lieu of our in-person residencies, but those are no longer tied to our digital issues. Our in-person residencies and retreats are now only open to past contributors and residents. Meaning, once you get published in our digital magazine, you will then have access to apply and attend our 3 in-person residency programs. To see more info about those, head over to our Residency Page.
To note: there are no application fees for our in-person residencies, and there is no fee to attend. We made these changes because we are committed to creating community in the digital space, and we are proud that our Digital Residency is still open to writers and artists from around the world. We have been heartened by the responsiveness of writers, artists, and creators in these difficult moments, and will continue to respond to changing realities as humanly as possible. We look forward to getting to know your voice.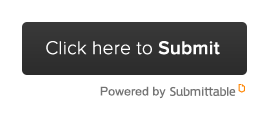 Questions or concerns? Please feel free to reach out at submit@seventhwavemag.com.