Issue 12: Before After
The reality we live in today is illuminating fundamental truths about who we are as individuals and as a society. From the personal — how much social interaction we truly require in a given day — to the institutional — faulty systems that underserve those who are most vulnerable — the coronavirus pandemic has become a mirror that shows us the best and the worst of who we are, and can be. For some, being quarantined is an inconvenience; for others, it is incapacitating. For still others on the frontline, it's an impossibility. The inequities that are endemic to our societal structures are glaringly obvious when we are ousted from our usual cocoons of comfort, familiarity, and avoidance. Regardless of what segment of life we come from, the context of our everyday has been disrupted; how, then, can we rethink how we fit into the social fabric?
We want to define things in ages or chapters, but perhaps the truth is that our existence is one long book written on one single, infinite page. What other new truths are we discovering as we sink into yet another week of lockdown? Perhaps it is that we actually do require our partners to be out of the house for eight hours a day in order for our relationships to work. Maybe it's that we really do want to put others' needs before our own — but only if we're sure our own needs will be met afterward. Perhaps we're realizing how the time and care we've poured into our communities is coming back manifold; maybe we're recognizing that there has never been a better time to commit to each other, to deepen our connections, to say: yes, always, through this, and through everything.
For this issue, we want to examine the truths and the lies that we're uncovering amid this global pandemic. With this call, we seek to elevate the already and the always, the ordinary and the overlooked. We want to know: What lies do we believe though we know better? What lies comfort us? And what truths about the worst part of ourselves are we slowly starting to reckon with? There is a certain quiet and space for reflection at the center of the disruption that is worth descending into, even if it is difficult. Tell us about a time you had to reevaluate a value system you grew up with. Tell us about a truth that sustains you through hardships, something that has acted as a pillar you return to in times of uncertainty. Tell us about the language of loss, and how truth and lies might inform its shape. To deconstruct something is not to destroy it, but to understand how it was built, part by part; what can our new narratives teach us about the reality that's been there all along?
---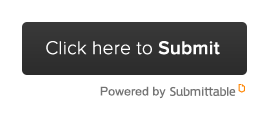 With every issue we publish, there are two ways to submit and work with us:
Issue Contributor. This is for the writer or artist who wants to be published in our current issue. We no longer charge a nominal fee for submission due to the environment we find ourselves in today. However, we care about words and we care about people, and so our only barrier to entry is that of effort: we ask every submitter to provide a bio, a 500-word cover letter, and your submission in order to be considered for publication. That is because our magazine is not an outlet; it is a community of voices that extends beyond the point of publication. If you have any questions about submissions, please email us at submit@seventhwavemag.com.
Residency Applicant. Applying to our Issue 12 Editorial Residency is for the writer or artist who requires collaboration as a part of their process. Due to COVID-19, our 2020 Rhinebeck Residency has been cancelled, but this Editorial Residency awards 4 professional creatives with a $500 stipend, as well as publication. If our entry fee of $7 is prohibitive (we have lowered our fee from $20 to $7 due to the environment we find ourselves in today), please email us at submit@seventhwavemag.com. Those who apply to our residency are automatically considered for publication within the issue itself, and therefore, if you are not selected for the residency, you are still considered for publication within the issue.
We look forward to getting to know your voice.