Welcome to The Bloedel Bunkhouse, a four-day retreat on Bainbridge Island, WA.
Our Bainbridge Island Residency, known as The Bloedel Bunkhouse, was born in 2018.
The Bainbridge Residency is important to us for many reasons. It allowed us to take our residency program bicoastal, with Rhinebeck on the east coast and Bainbridge on the west coast, which meant we got to work with 25% of the people we published in person, a rare thing for digital lit magazines. We also received our first-ever grant from the Washington State Arts Commission, which is what enabled us to host this residency in the first place. We are so grateful to our host, Steph Jagger, for continuing to offer The Bloedel Bunkhouse to The Seventh Wave, time and again.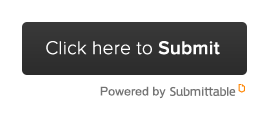 Held in the winter, the Bloedel Bunkhouse is only a 45-minute ferry ride from Seattle, but offers an oasis of lush silence and space amid tall evergreens and a pitter-patter of rain that is so unique to the Pacific Northwest. Some years, we arrive to already-fallen snow, as pictured above. Other years, we are greeted by the kind of crisp air that lets you know today is in charge. While the weather changes each residency, the atmosphere and format does not: a three-night, four-day residency perfect for the artist or writer who is looking for a change of scenery to help reframe, knock loose, or complete a piece or part of a project. 
About the space.
You might be wondering why we call our Bainbridge Residency the Bloedel "Bunkhouse." The downstairs, which is often rented out when we creatives don't take it over, features two sets of bunkbeds, which is actually where our residents sleep (though, for those with any sleep concerns, there are possible alternate options). It might sound a bit untraditional — bunking up with three residents — but with only three nights and four days in this space, we see our residents taking advantage of the early mornings, as well as the later evenings, to really sink into their work, and share in the space of their fellow residents. So while we always, and obviously, prioritize rest, sleep is mostly functional at this residency. In terms of the rest of the space, it's a sprawling home of glass and nook, and we often find our residents seeking out the elevated day beds and sprawling chairs to read and write from. Similar to The Crystal Cottage at Rhinebeck, The Bloedel Bunkhouse has windows for days. In fact, it actually has windows for walls, which floods the entire space with natural light and views of the surrounding forest. 
Is Bainbridge for you?
If you are looking for a residency where you don't want, or need, to interact with anyone, this particular program is probably not for you. While we absolutely encourage residents to dive deep into their work—in fact, we provide a recommended creative schedule, should you need the guidance, discipline, or infrastructure—we do ask that you resurface and rejoin your fellow residents at the end of the days, over shared meals, or in between sessions. So please do get lost inside a book, go for a walk down to the water, or stow yourself away for hours of creative contemplation, but do make sure to show up for your fellow residents.
The goal of our residencies is exchange.
The exchange of ideas, support, and inspiration. To that end, The Seventh Wave will be providing space for one informal workshop. This workshop will be an opportunity to share the work you are working on, or simply talk about your ideas, obstacles, or issues, and have the attention of your fellow residents and TSW staff and editors. We will facilitate this session, guiding the conversation until you feel that you have the answers, ideas, or questions you needed from us. Once accepted, we will check in with each resident to understand what their expected needs may be so we can curate a space tailored to the work you're hoping to do.
What are the logistics?
Like all of our residencies, Bainbridge is free to all past contributors to apply, as well as attend. The only cost is that of your transportation. We will ask that you cook one meal, so there are some additional costs, like groceries, but other than that, The Seventh Wave will be provide all breakfast and lunches so that our residents can do what they came to do: get to work. Once accepted, we'll be in touch with all the details regarding transportation: which airports to fly into, how to get from the city to the island without renting a car, and the like. But if you do have questions surrounding these items that you'd like answered before applying, don't hesitate to reach out to us at residency@seventhwavemag.com.
What have some of our past Bainbridge Residents said about their time at Bainbridge?
I've been trying to find the right words to share how absolutely wonderful the residency was, but I haven't been able to find the perfect set of sentences that convey how beautiful, restorative, peaceful and productive it was. — Malaka Gharib, 2020, whose work "The Scent of Oud"was published in Issue 11: Actionable Storytelling.
I didn't quite know what to expect as I headed to Bainbridge island for the Bloedel Bunkhouse residency. I had the pleasure of completing three residencies prior to arriving. And this one was unlike any of the others I experienced beforehand. It was the perfect balance of alone/quiet time and fruitful fellowship with generous, talented artists. The environment, space, company and residency hosts made for a delightful, generative weekend. I left more confident and encouraged in my work than when I came. I am so grateful for the experience. — Courtney Young, 2019, whose work "All That Remains" was published in Issue 9: What We Lose. 
It was a deep, deep joy to get to know all the other Seventh Wave residents, to share book recommendations, learn about their creative processes, and exchange stories with people who are so kind, smart, and talented. I loved that we all hailed from different parts of the country, that we each brought something different (literally) to the table. I feel nourished and sustained by their company, inspired and challenged by their work. The Bloedel Bunkhouse—with its wide windows, myriad nooks, and fireplaces—facilitated the perfect mix of solitude and fellowship. It was dreamy to float from room to room, reading, writing, and drawing as I felt led, the cedars and the snow offering their quiet, majestic stillness all around. I loved walking to the water in the afternoons, allowing the morning's thoughts to tumble in my brain. The editors, our hosts, were so warm and well organized. I don't think I've ever felt so deeply taken care of. Food appeared. Music played. Fires crackled in the hearth. I felt free to breathe, absorb, and create with so much freedom. This retreat is a shining example of what artistic community and fellowship can be. I feel so lucky to have been a part of it. — Gabrielle Bates, 2019, whose featured artwork published in Issue 9: What We Lose.
I went into the weekend thinking I'd be working on one or two stories to include in a nearly finished collection. But what I found was confidence to say that no, in fact, the collection was finished, and what I wanted to be working on was a new project which I started during the weekend we had together. I think this was due to the positive feedback I got when sharing my new project idea in conversation with other residents. I was able to become close with these wonderful writers so quickly, and process ideas with them. As someone who's struggled to find writer's groups in the past who I feel comfortable with, this was a revelation that made the weekend that much more magical. Instead of keeping ideas in my head for months at a time, I was able to quickly write down the beginning of this project, and I feel more energized about writing in my daily life. — Callum Angus, 2019, whose work "Rock Jenny" published in Issue 9: What We Lose.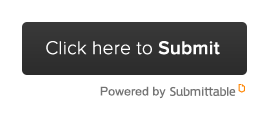 ***
We'd like to thank the Washington State Arts Commission for providing us with a grant in 2019 that specifically went toward our Bainbridge Residency program.