Each issue, we accept 12-16 original (previously unpublished) pieces of prose, poetry, visual art, and audio art. Our publication revolves around one issue at a time, so please read our Call for Submissions before submitting. We will open submissions for #10 starting Monday, April 15 and close on Friday, May 31. Please submit to only one category at a time.
NONFICTION
We are looking for critical essays, first-person narratives, and reportage up to 3,000 words. Our emphasis is always on perspective above all else; we want to hear from your experience, your vantage point, and your process. Help us to understand the world better from where you stand, so we might be able to meet you there. PDF and .doc formats accepted.
FICTION
We are looking for flash fiction, prose poetry, and engaging narratives up to 3,000 words. Our emphasis is always on perspective above all else; we want to get lost in created worlds, encounter new characters, and delve into truths the way only meaningful fiction can. Help us to understand the world better from where you stand, so we might be able to meet you there. PDF and .doc formats accepted.
POETRY
When it comes to poetry, anything goes. Whether you prefer to hang with Petrarch or Ashbery, as long as it grapples with our issue, we welcome it. Please submit up to four poems in .doc or PDF formats.
ART
We are looking for photography/film, audio art, digital soundscapes, or any other form of creative expression outside of the written word. In the past, we have published video clips, play manuscripts, and spoken word poetry layered with instrumental whimsies — so if you can imagine it, we can find a home for it. JPEG, .mp3, or .mov formats accepted.
---
REVISION
Please proofread your work before submitting. Given that we are only three people, extensive revisions of a piece are not possible. While we do not discard submissions based on a few typos, we cannot orchestrate your essay for you either.
PAYMENT
We are committed to paying our contributors; upon publication of your work, you will receive payment either through PayPal or by check. Payment will vary depending on form, genre, and the size of our piggy banks.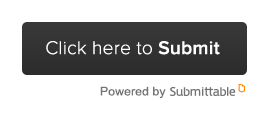 The Seventh Wave is a 501(c)(3) nonprofit arts and literary organization dedicated to creating online and offline spaces for conversation to flourish. We are also dedicated to paying all of our contributors.
Option 1: Editorial Feedback ($25). This is for the writer or artist who would benefit from and/or is interested in feedback. We know how it feels to submit work and never receive a response, which is why we're offering this option for some extra support and insight. Editorial Feedback submissions that are not accepted will receive personalized feedback from our editors about the piece. These suggestions will be thoughtful, but will not be line edits. If you submit to this category and we accept your submission, we will remit the fee upon publication in addition to paying you for your work!
Option 2: Small Fee, No Feedback ($5). Should you not want more extensive feedback, submit using this option. Again, we carefully read and consider each piece and will respond within 2-3 months. If we do not select your piece for publication, you will receive a more generic rejection letter, as we are but three editors. As fellow writers, we understand what it feels like to send work out into the world, and we are truly grateful to have the opportunity to read your work!
If a fee creates a barrier to entry, please submit directly to our email, noting in the subject line that you are submitting for Issue 10. You must follow our guidelines and be sure to include all necessary attachments/information. Our hope here is to provide increased accessibility.
DISCLAIMER
At The Seventh Wave, we are interested in unique perspectives, distinctive voices, and novel takes on our current issue, and are committed to being as inclusive as possible. As such, we do not tolerate racist, sexist, homophobic, or xenophobic content.
RIGHTS
The Seventh Wave will acquire First Rights (Non-Exclusive Electronic) upon publication, meaning that we will be the first place on the Internet where the piece is displayed. To reiterate: no previously published pieces (we consider blog postings previous publication) will be accepted. All rights will revert to the author 45 days after publication.